Bill4Time will soon be releasing updates to the Subscription page. Updating your credit card, accessing your B4T Invoice, and changing your subscription will look a little different with these changes. We will be phasing customers to this new subscription page, but this will not cause any interruption to your account access.
Your subscription and settings tabs will now be shown on the same page, see the new layout below.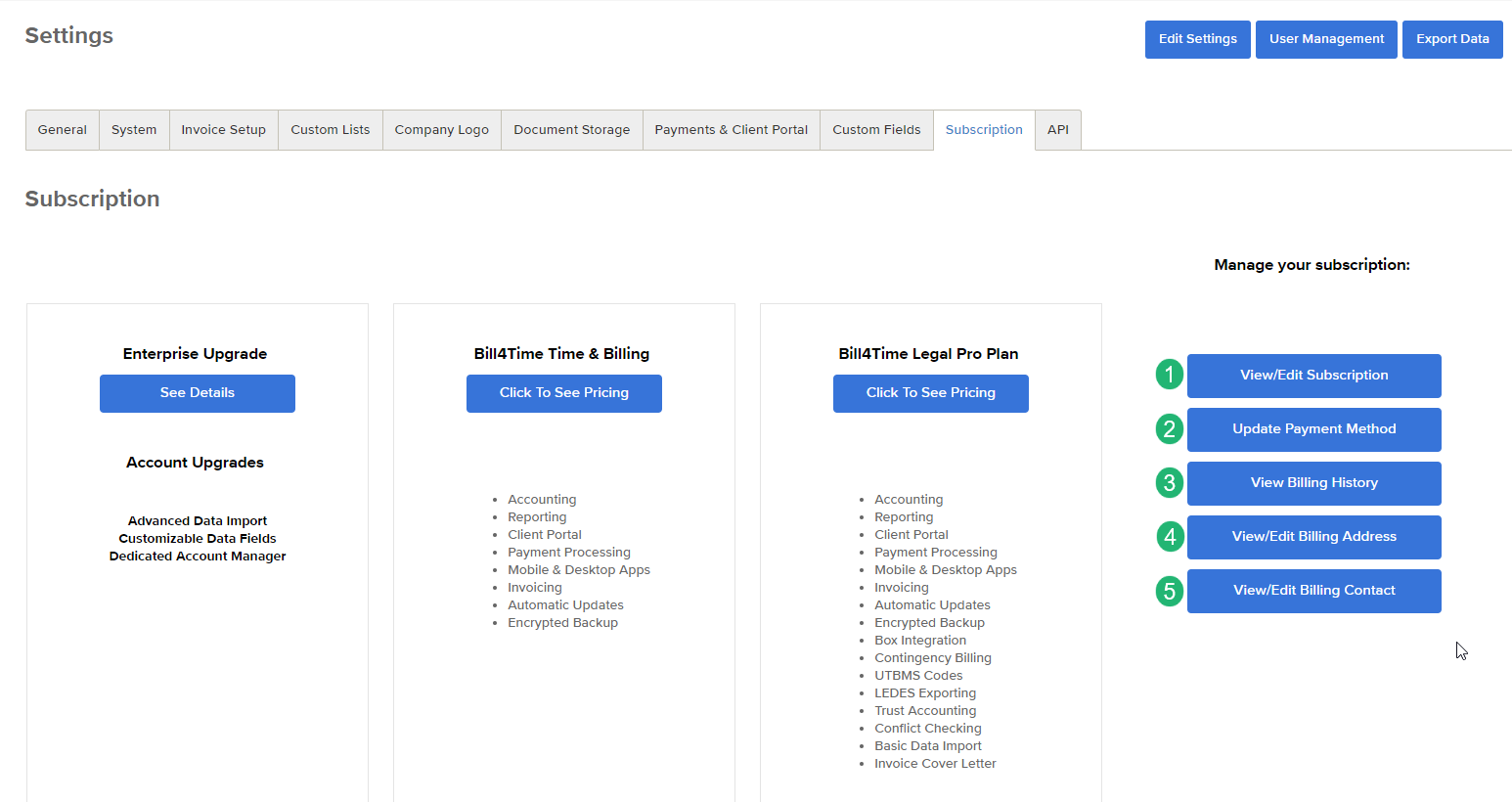 View/Edit Subscription

From the View/Edit Subscription, you have the ability to edit your subscription
Click Edit Subscription
Next click Change
Then to change your plan, select from the drop-down
To change between monthly/yearly click on the plan you'd like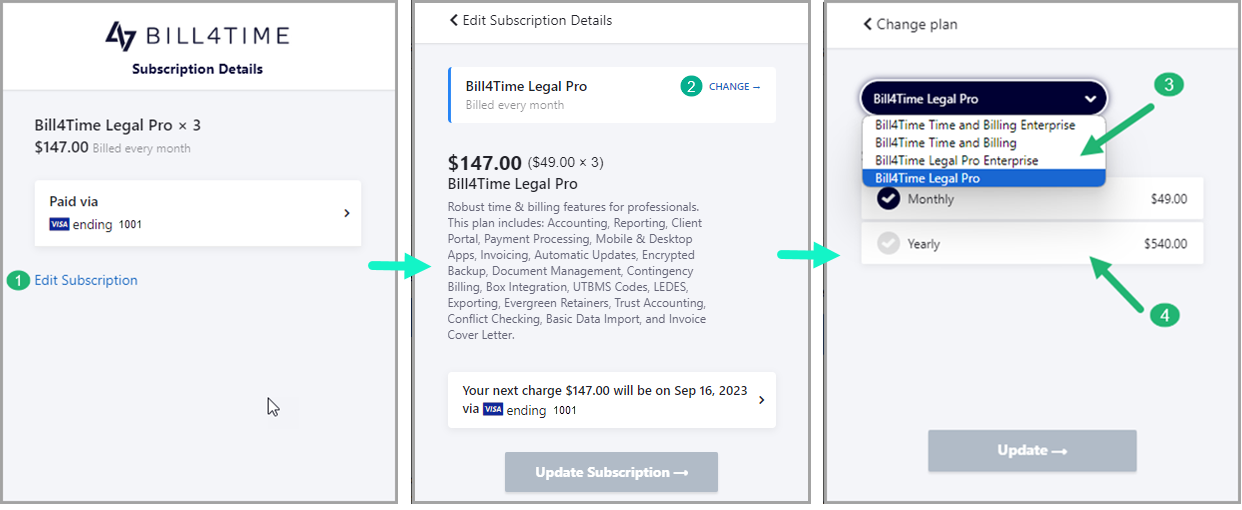 Update Payment Method
Once your account is on the updated subscription screen you will have the option to pay your subscription with a credit card or ACH!

View Billing History
Billing History provides access to all your past invoices in Bill4Time, you can download PDF versions for additional details. If you have been with B4T for a long time, some of your invoices may say "Legacy Billing Plan," this reflects a billing plan no longer offered by Bill4Time.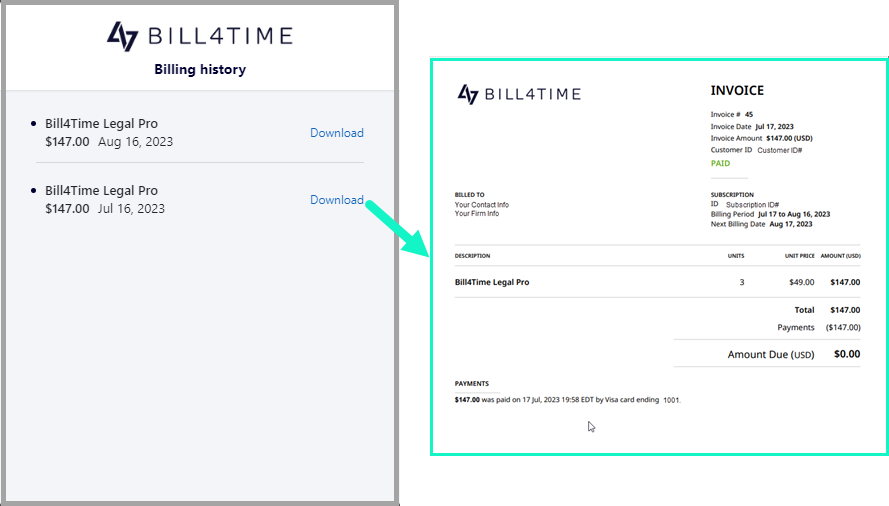 View/Edit Billing Address
From the View/Edit Billing Address screen, you have the option to update your billing address. This must match the address on the form of payment we have on file for your B4T subscription.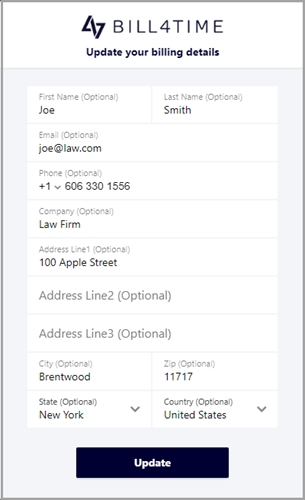 View/Edit Billing Contact
Your billing contact information should be the contact that renewal notices, user increases, and notice of any change to your B4T subscription should be sent to.