The invoice summary report shows the amounts on invoices and reflects discounts, late fees, and users' contributions based on invoice totals. This report is similar to the Collections II report, however unlike the Collections II report the Invoice Summary does not require payments to be applied to generate results.
When the report is run, it will automatically reflect any discounts in the Invoice Total Column, even when the include discounts box is not checked, as this is the true invoice total. This view provides a summary view of actual invoiced amounts.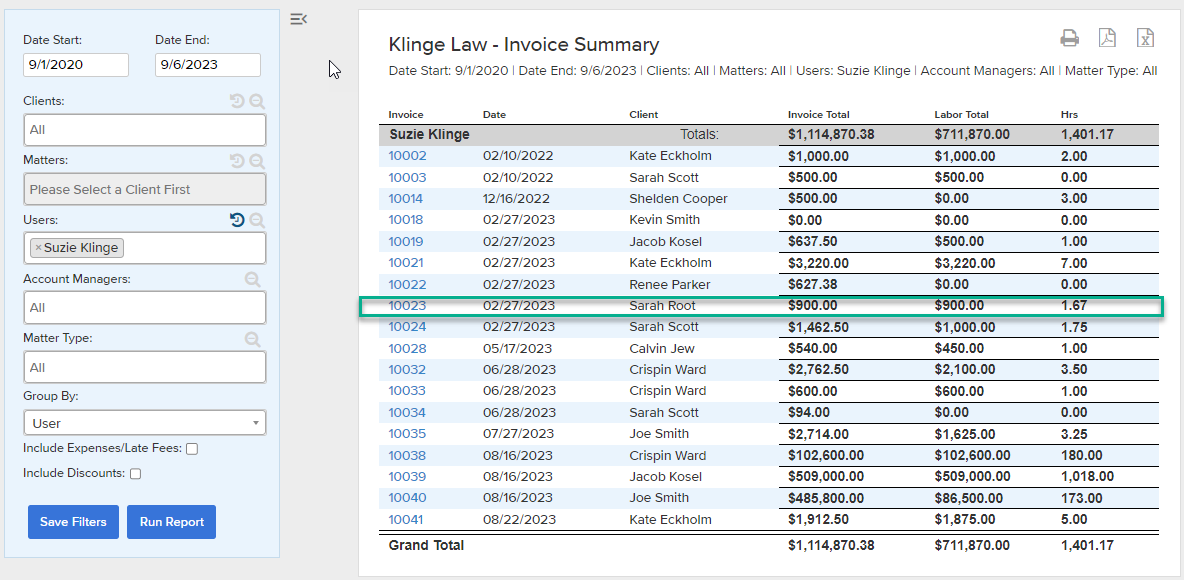 In the example below, "Include Expenses/Late Fees" and "Include Discounts" are selected, which will reflect on the report with additional columns. On Invoice 10023 For Sarah Root, the invoice total is $900.00, the labor amount billed is $900.00. The Labor w/o discount column shows $1,000.00 which represents the total amount billed without the discount applied. Below the report image, is invoice 10023.