To change your Bill4Time username or password, click your name at the top right of any page and click My Profile. From there click the blue Edit button on the upper right. The fields here will become editable.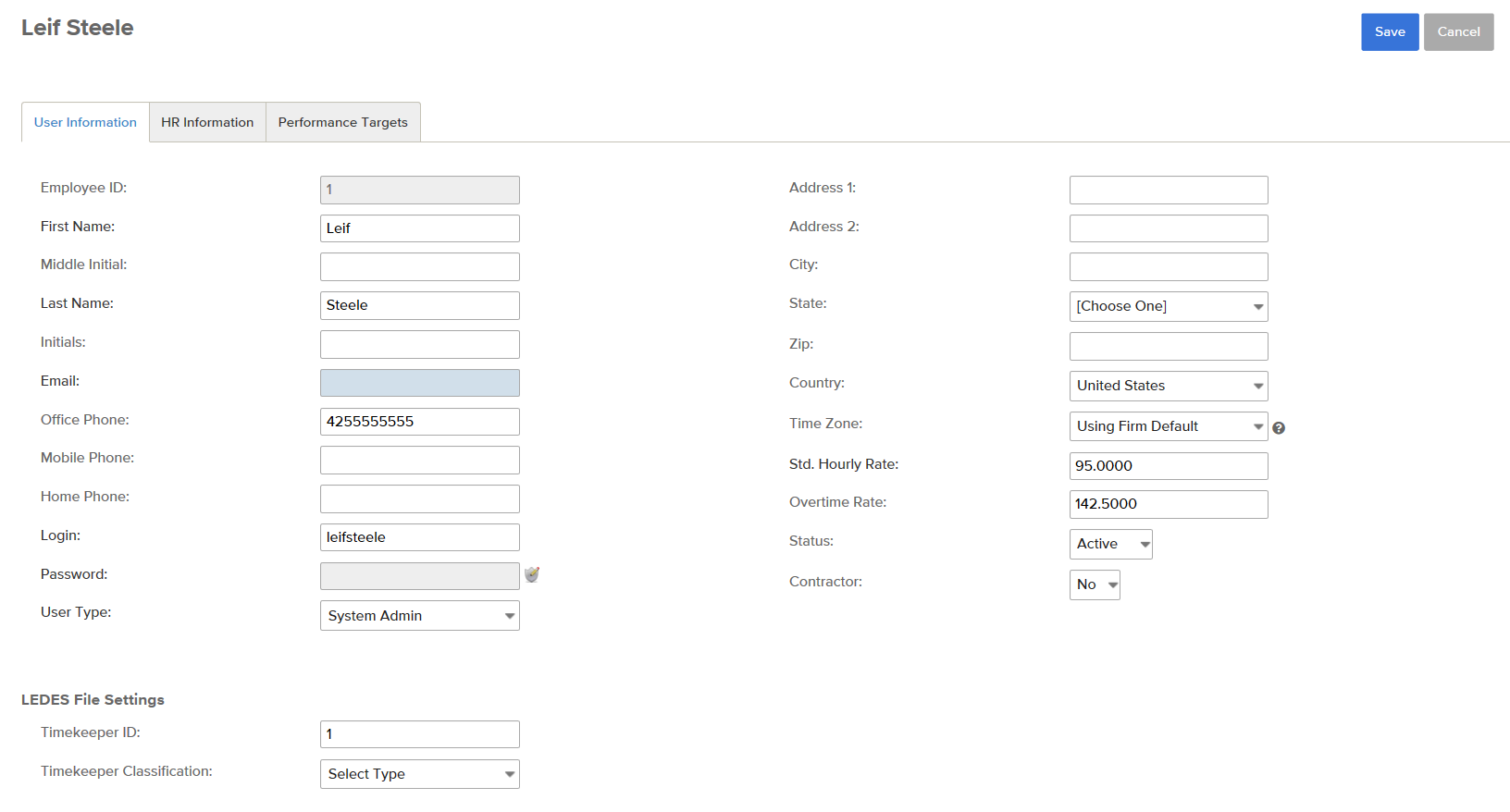 To change your username, find the "Login" field and you should see your current username. You may change this to whatever you like, though we recommend entering something easily remembered here. For instance, your e-mail address.
To change your password, click the shield icon next to the password field and type in a new password. Please note that the password character limit is 16 characters and can be any combination of numbers (0-9), letters (A-Z, a-z) , and special characters. (!@#$%& etc.) Also, passwords are CASE SENSITIVE. This means that if your password is, for instance, "SkyHigh3000!" as it is appears in the quotes, the S and the H must be capitalized.
We highly recommend adding an e-mail address to your user account in the event you need to retrieve your login information. For example, if you've forgotten your password, a password reset link can be e-mailed to you.
Once finished, click Save.