The Workflow feature allows you to create collections of tasks that you can easily apply to your projects. This reduces the hassle of creating similar tasks one-by-one for multiple projects. There is no limit to how many Workflows you can create or how many Task are allowed on a workflow. With this feature, you can also set tasks to auto-apply with a matching project type. You don't even have to think about the process, set it up once and you are done!

*Please note: Workflow is only available on the Legal Pro and Enterprise subscription plans
Creating Workflows:
Click on Create Workflow
Enter a Title for your workflow
Enter Title for your task(s)
Fill out any desired fields
Click Save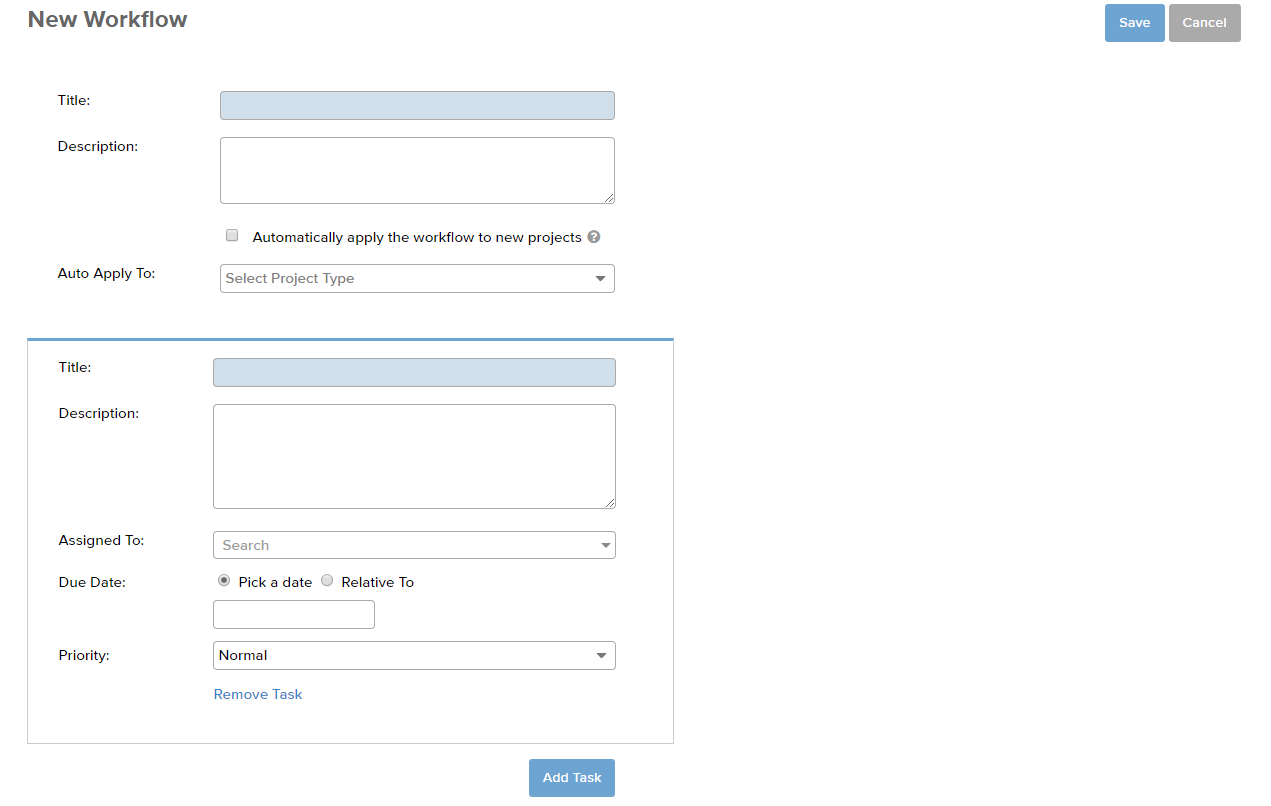 Required Fields: Title for Workflow and the task(s)
Optional for Workflow: Descriptions and Auto Apply
Auto Apply: This will allow you to have these Workflows automatically apply to new projects based off the Project Type they are assigned to. This will prevent you from having to create the same tasks for similar projects.
Optional for Tasks: To see the optional fields for Task click here.
Manually Applying Workflows:
Click on the Apply Workflow button on the task tab
Click on the workflow within the Workflow tab
Select your Client and Project
Click Save
You can add additional task when manually applying the workflow to your clients and projects and it will not modify the original workflow.

Editing Workflow:
Click on the Workflows tab
Click on the Pencil icon next to the workflow you wish to edit
Make any desired changes
Click Save