Bill4Time's Tasks and Workflow templates feature is designed to make keeping track of your top-priorities simple and straightforward. Beginning with an individual task, you can define the scope, methods, and provide detailed instructions, for an action needing to be undertaken – and then assign that task to be completed on behalf of a client and delegated to an associate.
Some projects have several moving parts and may be better captured among several tasks that are to be completed in a specific sequence – this is where Task Workflows are used. A Task Workflow is a group of individual tasks that are a component of an overall project. The individual tasks contain bite-sized actions that incrementally contribute to the project. These individual tasks may be sequenced, prioritized, and assigned across teams to ensure the proper resources are utilized for each task.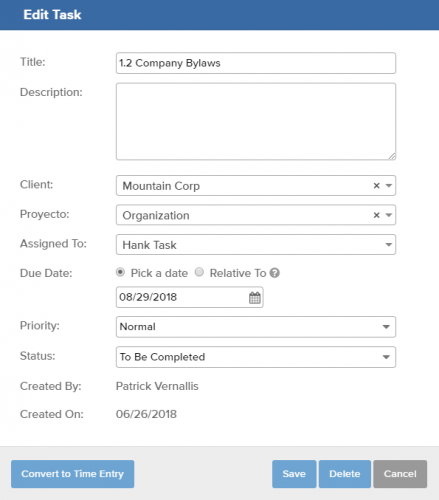 Once a Task Workflow is created, it can be used again for a new project of the same type. By designing a standard workflow of tasks for projects that involve performing similar actions, you'll know the concise status for a project and can then determine if an important document has been researched, drafted, and whether your firm is on track to meet a deadline.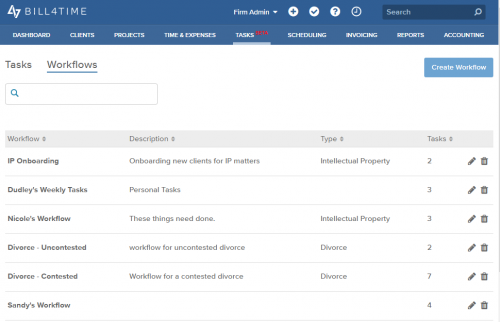 The Task Workflows setup allows you to account for variations in the client and project. So if you need to observe a holiday, an expedited time frame, or delegate beyond the norm – Bill4Time's Task Workflows feature enables you to apply a workflow and override the template of tasks to better align each task to any unique needs of a project.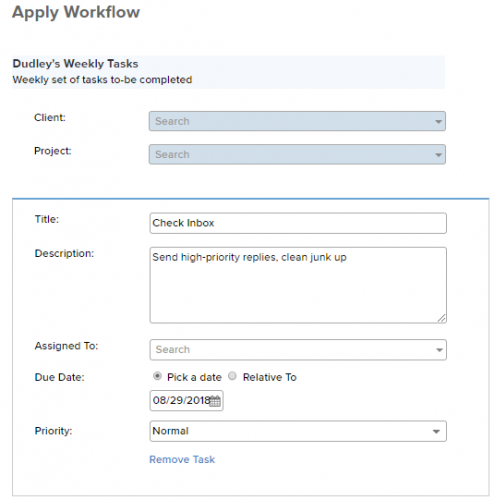 Every task — especially those you've delegated — requires rules that define the scope, quality, and methods to be followed.
*Please note: Workflow is only available on the Legal Pro and Enterprise subscription plans