Your Bill4Time invoice as well as any other Bill4Time news or updates will be sent to the Contact Email we have on file for your account.
If you are a System Admin you can view and/or update this information with the following instruction:
1. Log into your account and click on your name
2. Click on Settings
3. Click on Edit Settings
4. Under the General tab, enter the new email address under Contact Email
5. Click Save
You can have more than one email in this field as long as you have separated the emails by a semi-colon in the following format: employee@bill4time.com; support@bill4time.com
As a System Admin you can always view your Bill4Time invoice and billing history by clicking on your name at the top of the screen, then Subscription, then the View Billing History Button.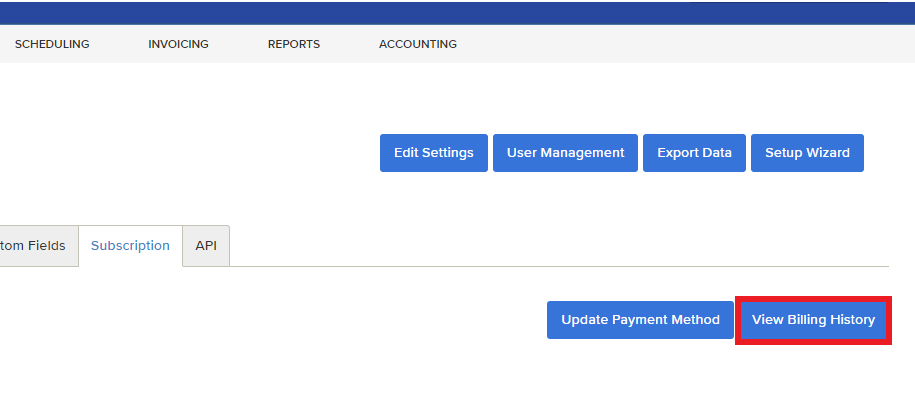 The Billing History box will open up and then you can click on your invoice(s) to view billing details.
Your Invoice: