REQUESTING RETAINERS OR ADVANCED FEES WITH BILL4TIME PAYMENTS
With Bill4time Payments - our new retainers or advanced fee requests can be utilized to request funds from your client without having to send an invoice. You can even select the account you would like to receive the payment into - your Operating or Trust account.
These payments will be tied to the Client and Matter selected and can be easily applied to pay off any future invoices. The ability to request retainers or advanced fees can be found at the System level, Client level and Project level.
---
To access Payment Requests at the System level - click on Payments in the top navigation bar, then the Payment Requests sub-tab. At the Client & Project level the Request Payment button can be found on the Payment sub-tab.

To create a request click on the green Request Payment button. The Window will open: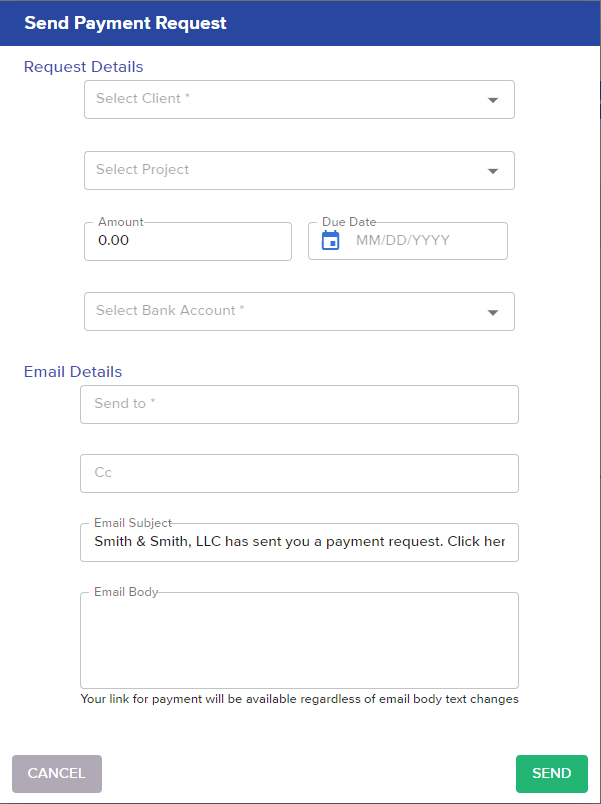 Complete all of the required fields for the request - including the Bank Account you would like the funds to be deposited into, then click the green Send button.
Your end client will receive the following email request to pay.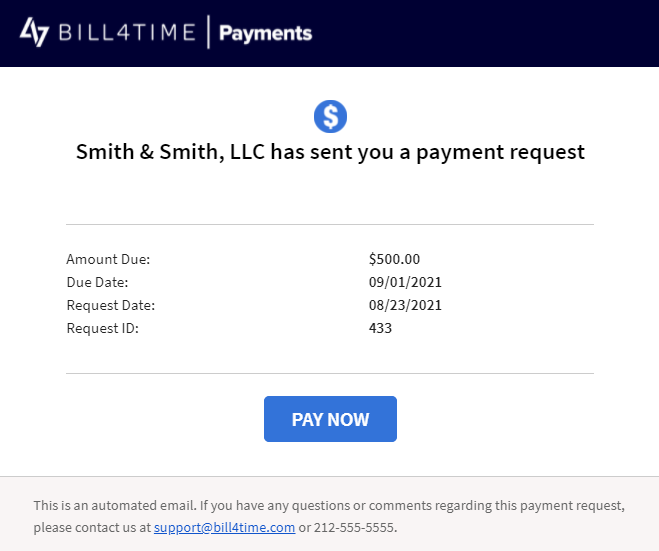 When your client clicks on the blue Pay Now button - a window will open for them to complete their payment. They will be able to review the amount, and enter their first and last name.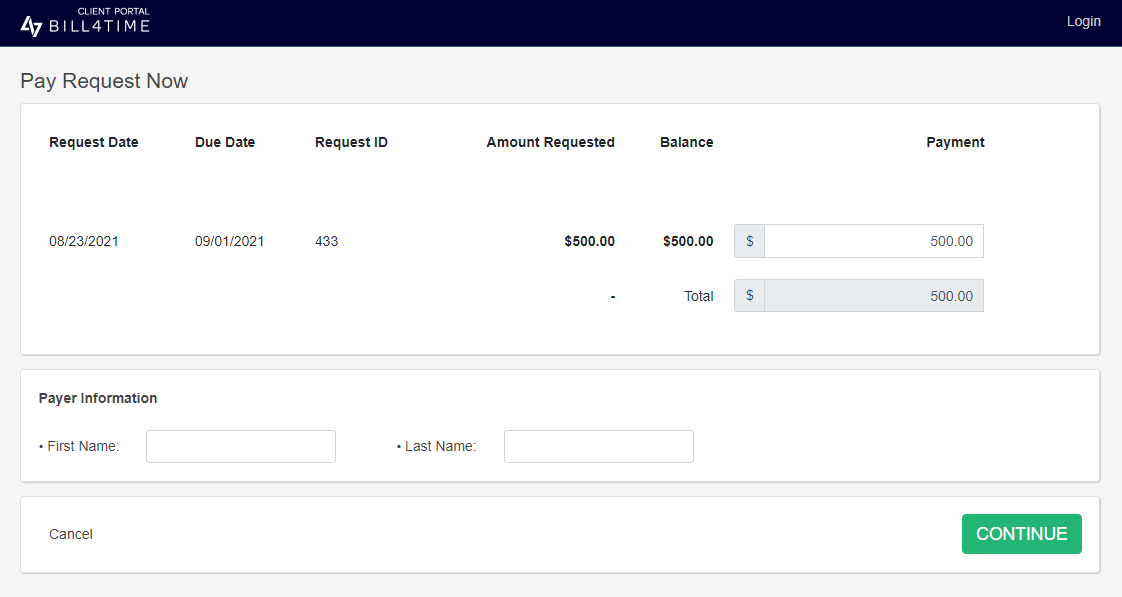 Once they click the green Continue button they will be taken to the next window where they enter their payment information: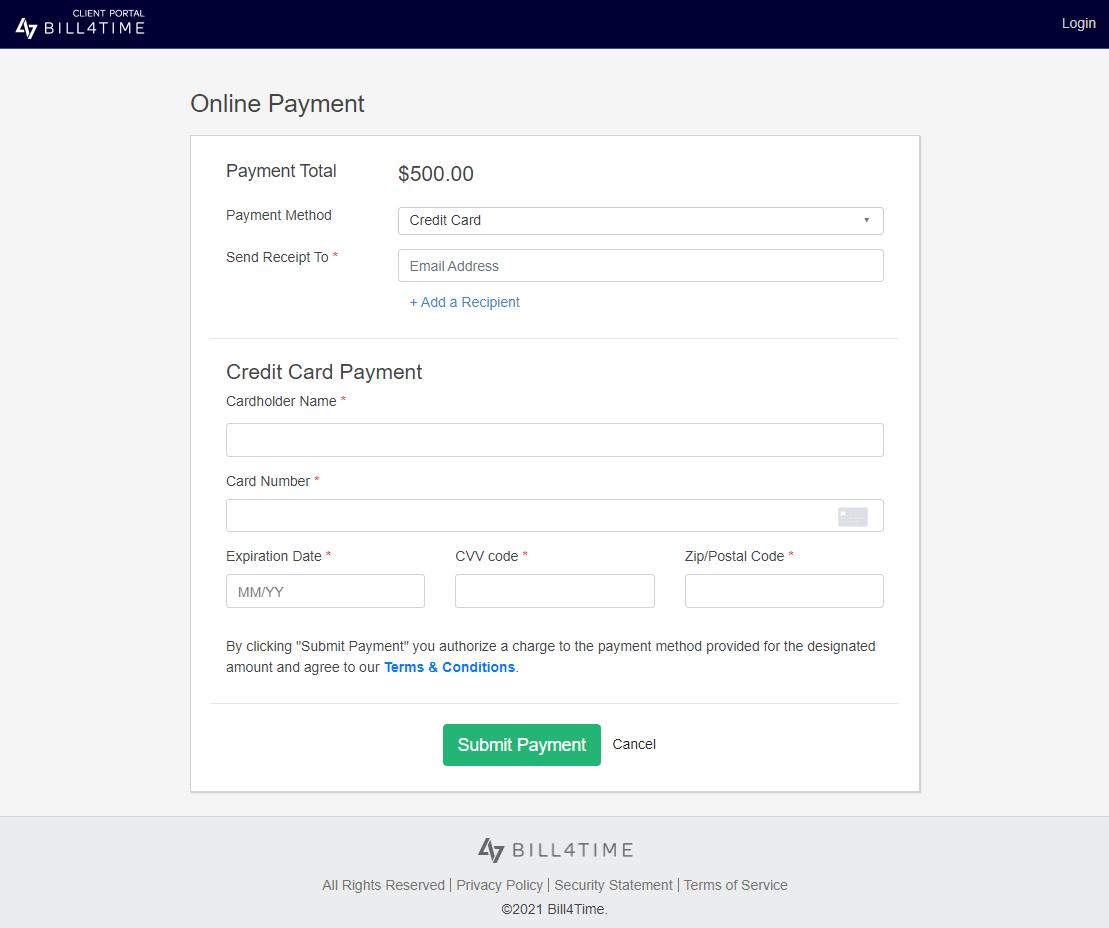 Once they have paid they will receive an email confirming their payment: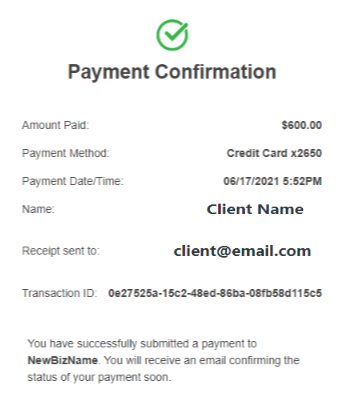 On the Requests Tabs you will see which request have been paid and which are unpaid:

Paid: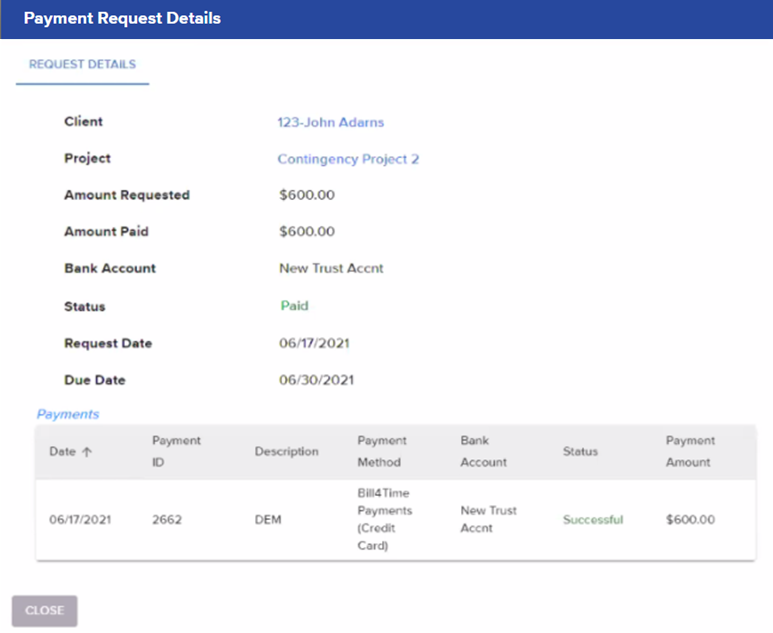 Unpaid: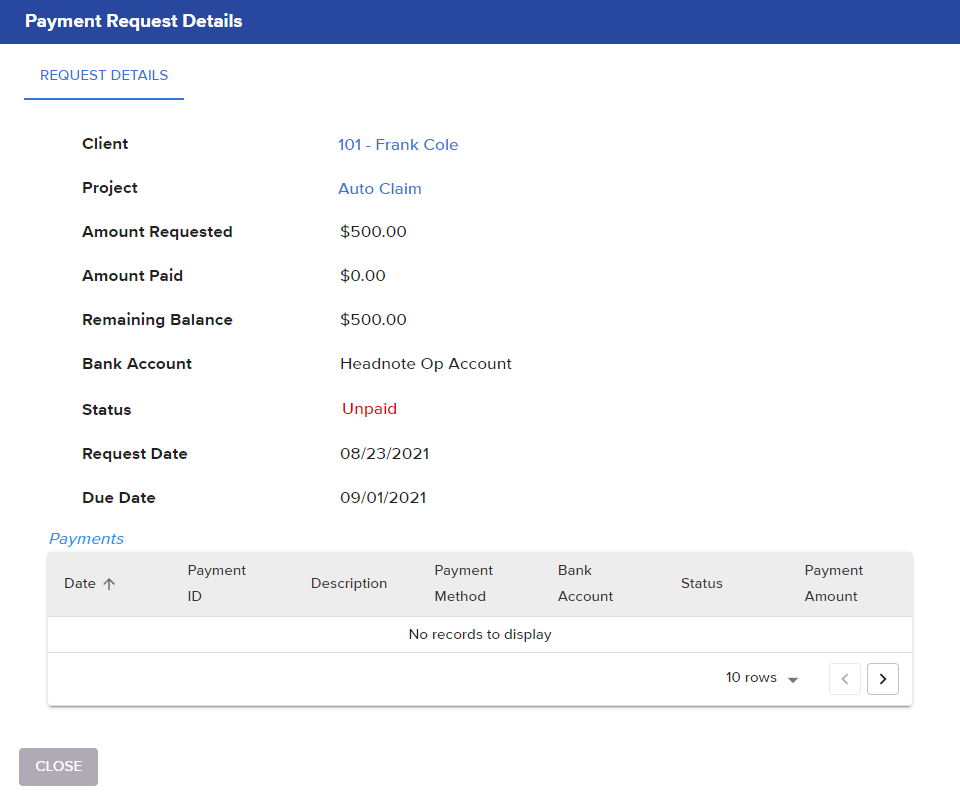 *While you are able to transfer funds within Bill4Time, they will still need to be transferred within your physical bank account(s).