Yes! With the QuickBooks connector, you can quickly choose if you'd like to import only certain invoices or payments now and import the others at a later time. In this example, we're going to import only Payments and wait to import Invoices.
First, open your QuickBooks Connector and start your import.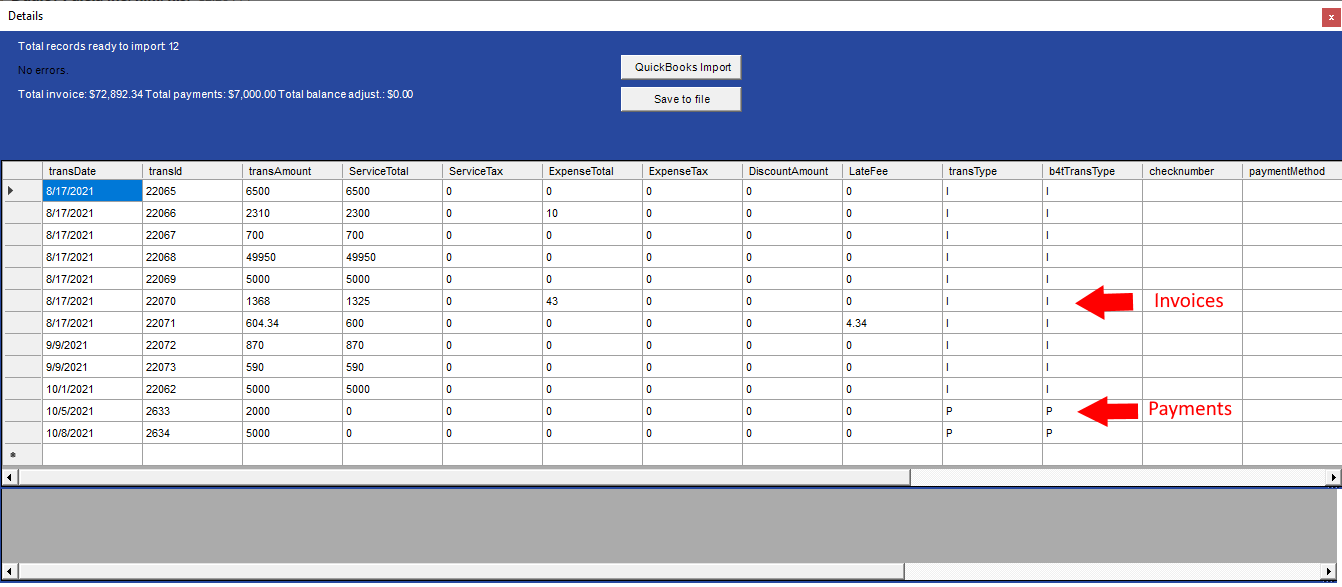 The items that are available to import will show and you can use the curser at the bottom to move back and forth to show the different columns. Use the b4tTransType column to identify if that transaction is an Invoice or Payment. Toggle to the far right to get info on which client or matter it's for.
Now highlight the cells you're looking to remove.

Like in excel, click Delete. You'll then be left with the cells you did not select.

If you made a mistake, don't worry. Close this pop-up and start the import process again. Once you're satisfied, click QuickBooks Import.
The next pop-up will show you've successfully imported the cells you wanted. If you now click to import again, you'll see the items that were not selected to import so you can import them at a later time.