In order to access the Link2Pay feature, your firm must first be approved for Bill4Time Payments. Click here to learn more.
Link2Pay is Bill4Time's new one stop shop for generating unique payment links for your firm.
Link2Pay links are not associated with any specific existing client or matter in your Bill4Time database, meaning anyone can use them to make payments to your firm. You can place payment links directly on your firm's website, enabling anyone from long-time clients to brand new leads to pay your firm with ease 24/7.
When a payment comes in via Link2Pay, Bill4Time will automatically scan your client database for any client with matching contact information (more on this later). If an exact match is found, the payment will be logged in that client's record. If an exact match is not cannot be identified, Bill4Time will create a new client with the information provided, and log the payment to that new client.
To setup your first Link2Pay, simply follow these steps:
1) In your main navigation bar, click "Payments".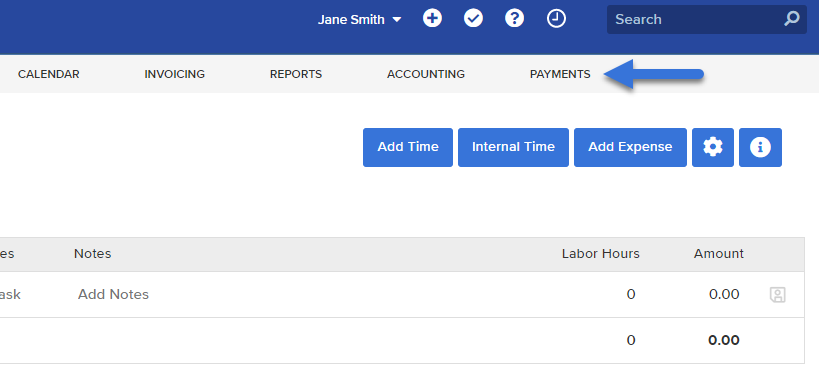 2) Click the "Link2Pay" tab on the Payments home screen.
3) Click "New Link2Pay".

4) Fill out the specific parameters you want this Link2Pay to follow.
Give it a name! Such as "Payment link 2" (see example in step 6)

Choose the responsible "Account Manager".

If this is a new client making a payment, this person will be the assigned account manager.

Add a personal message your client will see when making the payment.

Decide if you want this link to request a specific amount, or leave the field blank to allow the client to pay any amount they wish.

Specifying the amount is a great way to associate each Link2Pay with a specific service your firm offers.

Pick the destination bank account (operating or trust) to deposit these payments into.

Request Client or Project ID's to help Link2Pay in finding an exact match to log your payment.
5) When you're ready, click Save.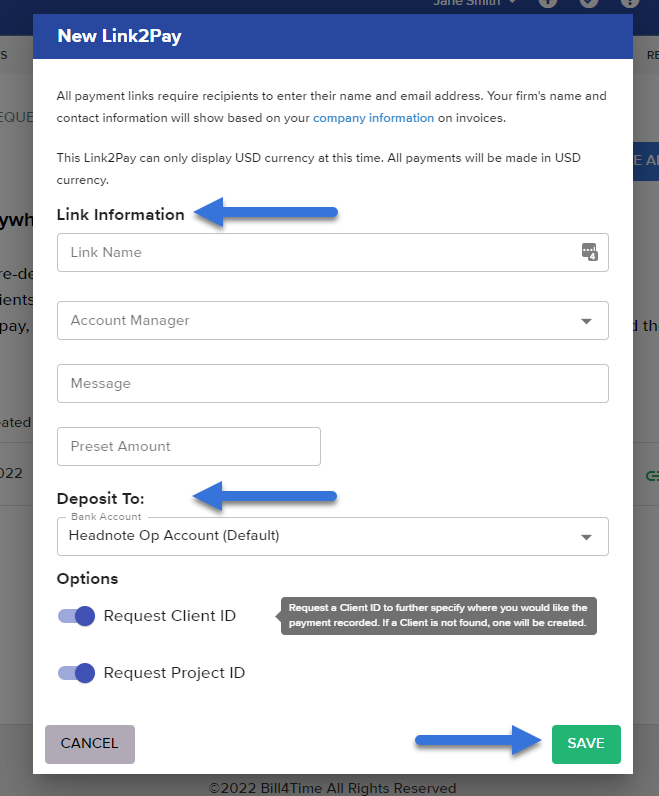 6) Lastly, click "Copy Link" from your list. Once copied, you can paste the link directly onto your website under a "Pay Now" button. Additionally, you can send this link directly to any prospects or existing clients looking to make a quick payment.

What will the client see?
Anyone that clicks on the Link2Pay URL will be taken to the page shown below. They will be required to provide their first name, last name and email address in order to complete the payment. We will use this information at minimum to determine whether this individual already exists in your client database.
Depending on your Link2Pay configuration, the client will either see a variable payment amount field or plain text locked on the amount you've requested. They can also choose their payment method.
Credit Card: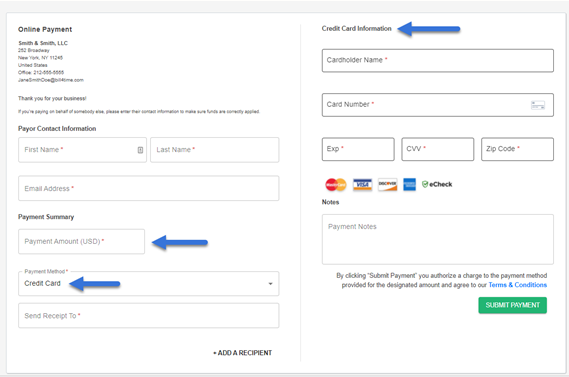 eCheck via Account & Routing Numbers: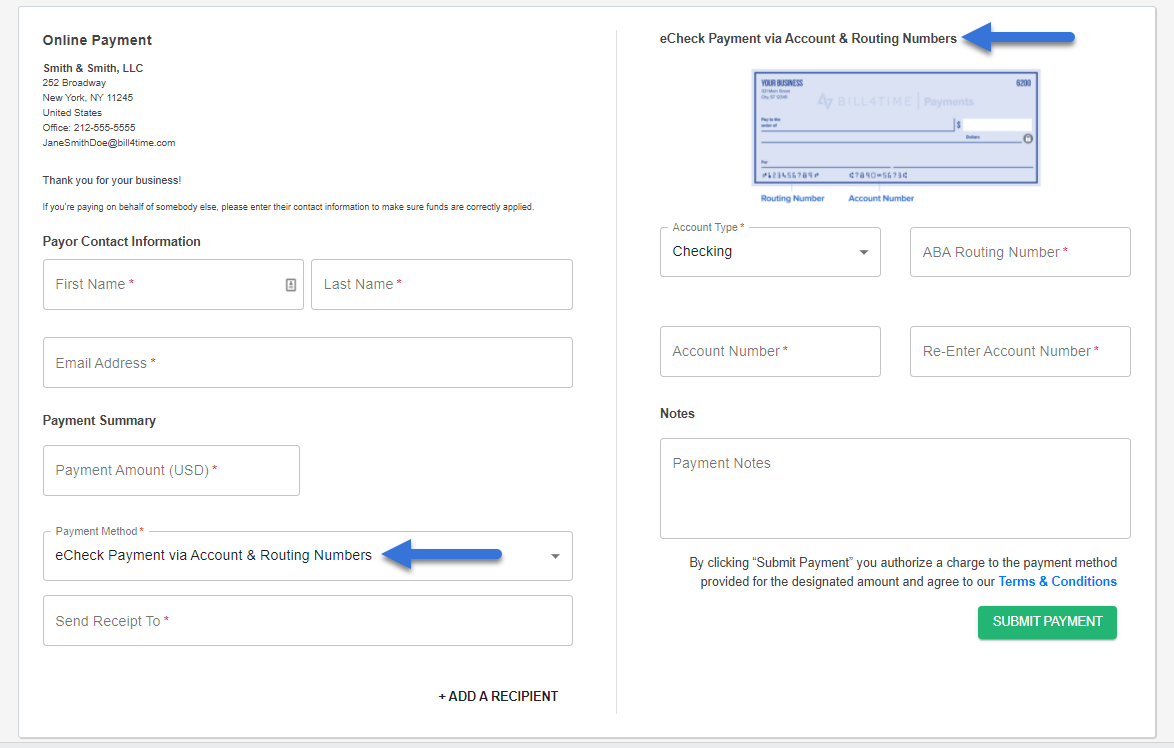 eCheck via Secure Bank Login:
What happens after the payment is submitted?
In the below example, we can see that "David Silberberg" does not exist in my firm's Bill4Time account as a client.

However, after providing the following information and making a payment via Link2Pay…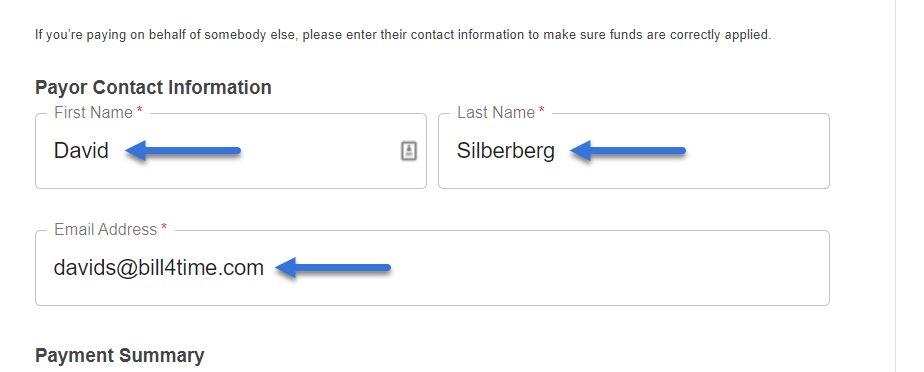 A brand new client was created automatically.

Opening the client details, we can see the payment was accurately placed in the Accounting Tab. If the Link2Pay was associated with a trust account, the payment would land in the Trust Account tab instead.
Additionally, if Link2Pay was able to find an existing client with the same first name, last name, and email address, instead of creating a brand new client, the payment will be logged within that existing client instead.