Bill4Time Payments now has the option for clients to save a payment method. This payment method can be utilized for anything payment related.
There are two methods to add or request payment information from Bill4Time:
Option One:
From the client tab, select the client you would like to request a payment method from
Then go to the client's Payments tab, Select Payment methods, and finally the green "request payment method."
This will open a pop-up window where you can custom the message you would like to send to the client.

The client will receive an email with a link that allows them to enter a credit card, bank login or accounting and routing information and save the new form of payment to their profile for future use.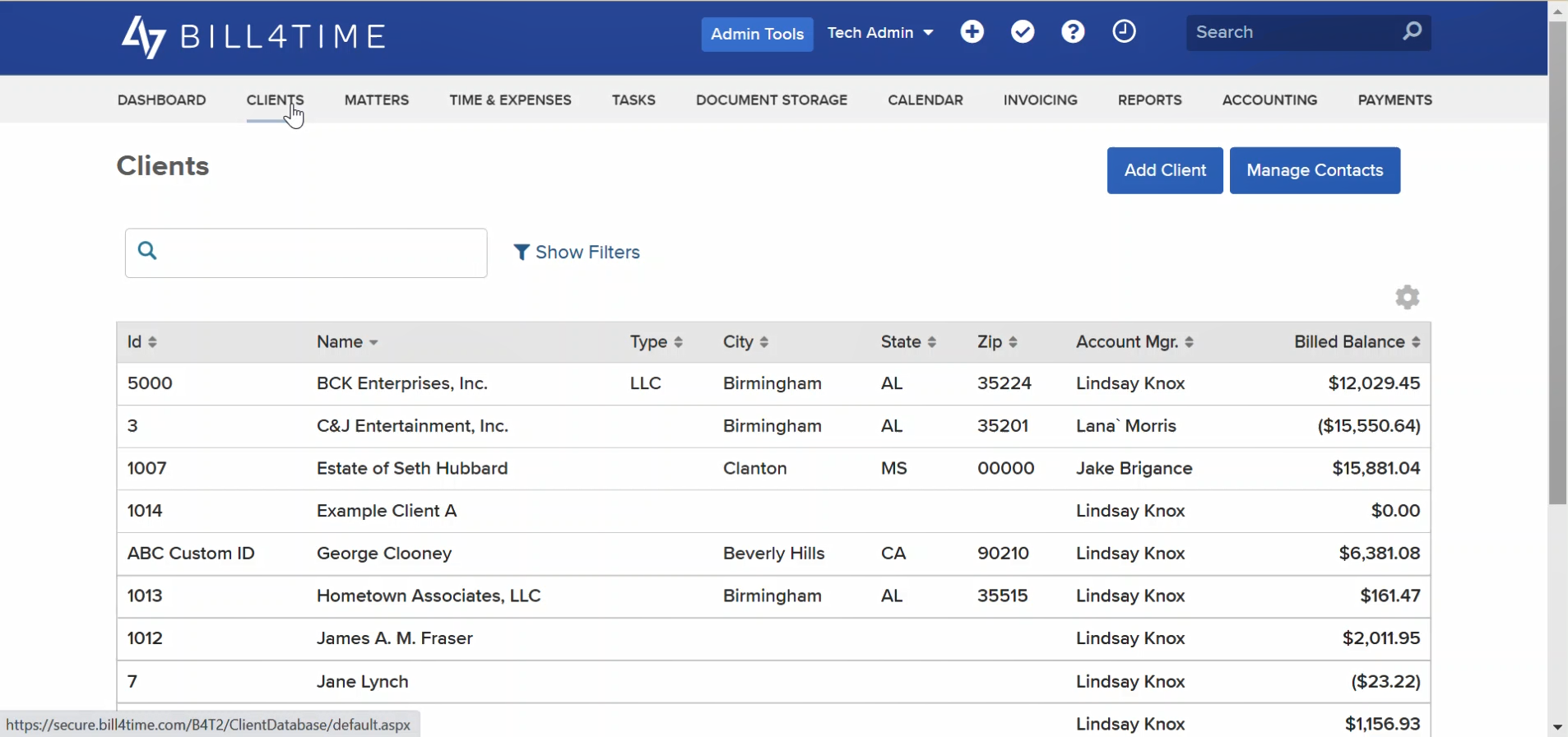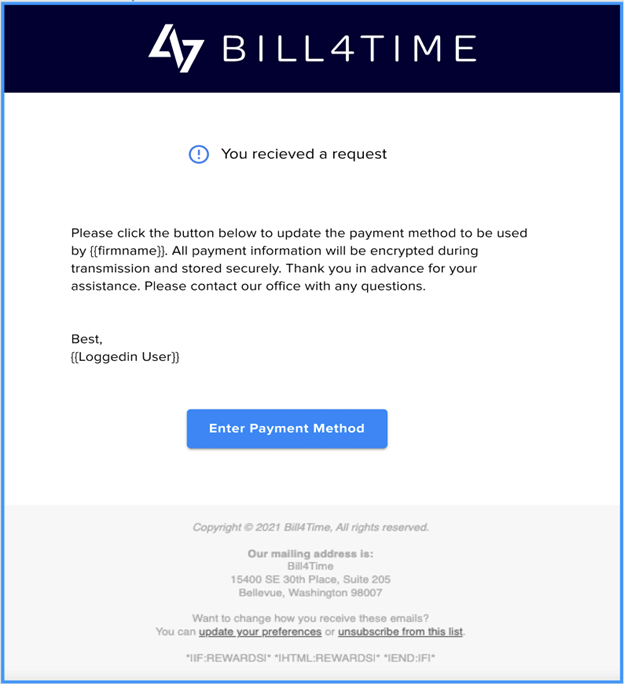 Option Two:
From the client tab, select the client you would like to enter a payment method for
Then go to the client's Payments tab, Select Payment methods, and finally the green "New Payment Method."
This will open a pop-up window where you can center the clients billing information, and save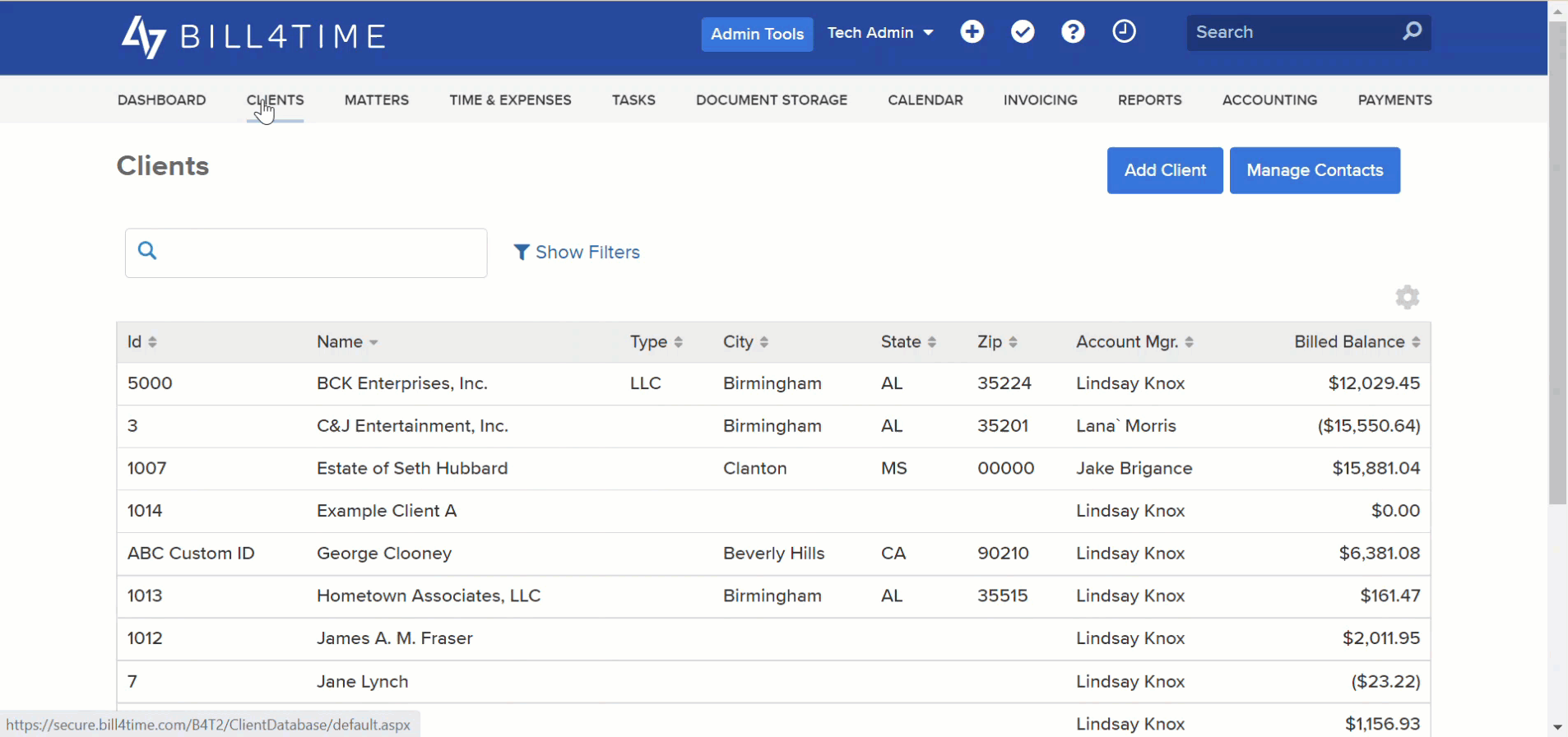 Once payment information has been enter for a client it will appear under the clients payment tab: