When your Client clicks "Pay now" from the invoice - they are taken to a payment flow where they can choose between 3 payment methods:
Pay Now: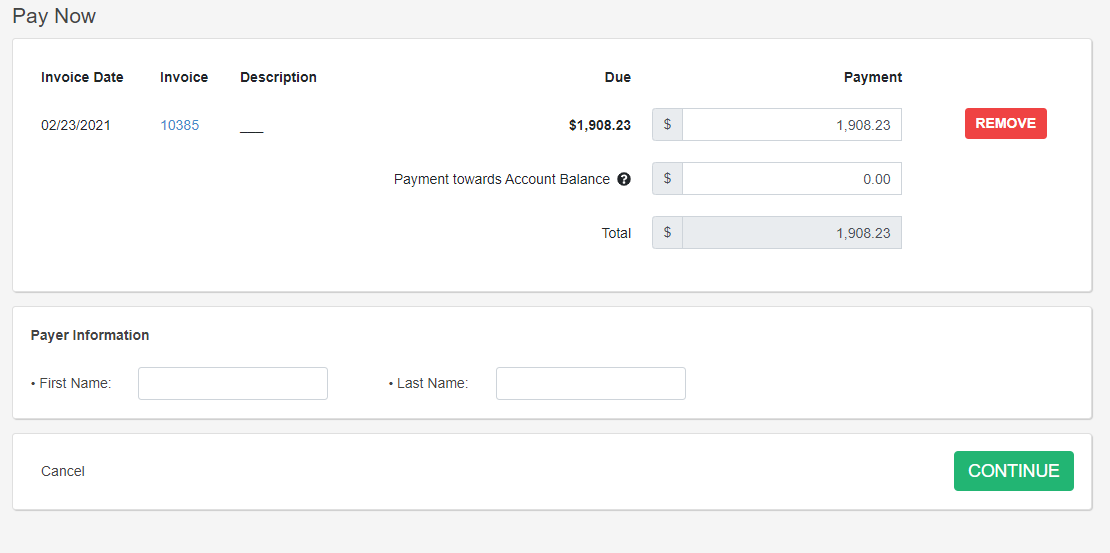 Credit Card - Your clients can pay by credit card by simply entering their name as it's displayed on their card, credit card number, CVV code, and zip code. If they are using the client portal to pay, they can even check a box before submitting the payment to save this card for their next payment.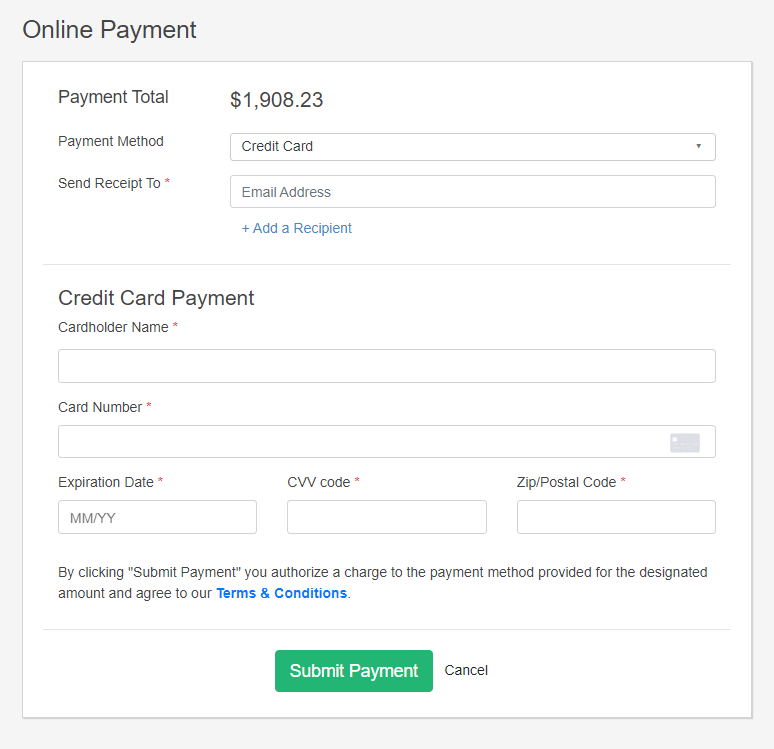 eCheck via Bank Sign in - Your clients can pay directly from their bank account in just a few clicks! They log directly into their online bank safely and securely. All information is encrypted and even supports any multi-factor authentication they may have set up with their bank.
Can't find your bank in the list? In this rare instance, we recommend using the eCheck via Account & Routing number payment method instead.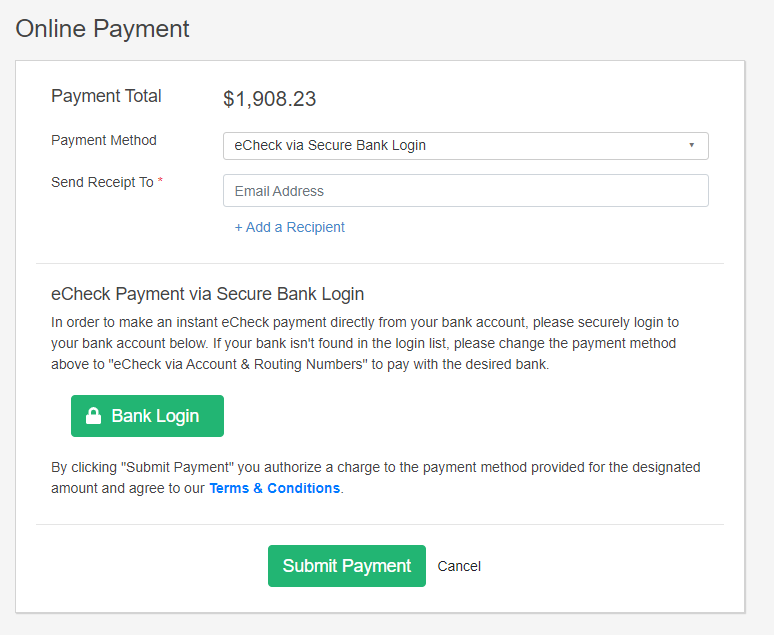 eCheck via Account & Routing numbers - Your client simply enters their account and routing numbers from their standard checks into the payments screen to make their payment. All this information is completely encrypted and only the last 4 digits of your account number will be visible to your firm. Once they click "Submit Payment" they will see a confirmation screen with the details of their payment, and both your firm and your end client will receive an email notification with the same information.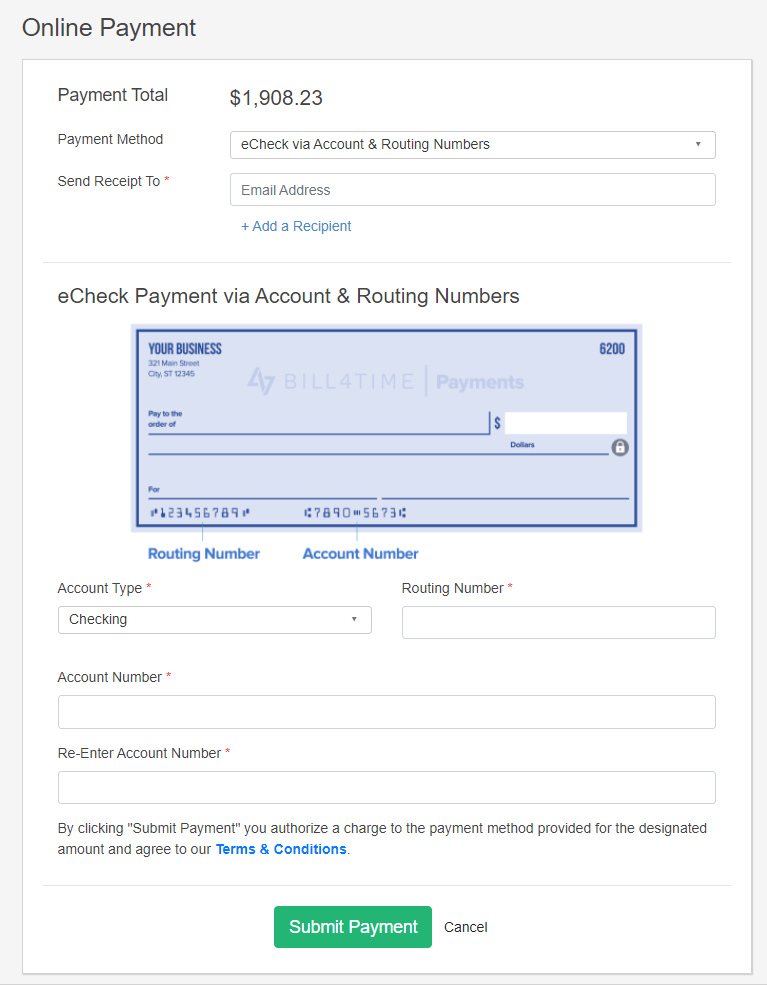 *Please see the attached Bill4Time Payments Document we created for you to provide to your end client to assist with this process.