Welcome to Bill4Time Support

Do you have a question about a specific feature? The help center has FAQ's based on each area of the program to easily help you search for the answer you need

Stay up to date with the most recent Bill4Time updates and improvements along with Tips and Tricks.

Love Bill4Time? Know others who could benefit from Bill4Time, too? We want to reward you for your referral. We offer competitive commission rates. Expect residual income for up to 3 years!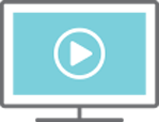 You can view our Bill4Time Quick Tips playlist for simple a walk through of each Bill4Time feature, or in depth training like Webinars on our training channel.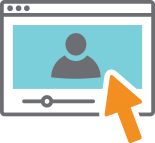 Watch various webinars that go through the very basics to more advanced billing through the program.

Need a more in depth way to learn the software? Download any of our Training Manuals to help you navigate through Bill4Time.
We appreciate your feedback and welcome your suggestions! Submit an idea on our Ideas/Feature Request Forum which allows other users to view/vote on your request.
If your question hasn't been already answered in our Support Topics, submit a support ticket here. You can also email our support at [email protected] to open a new support ticket.
How has your experience with Bill4Time been? Share your experience with us today!