If you see red dots next to entries in your pre-bills, this means they are not "Ready For Billing". Those entries would need to be reviewed/approved before you'll be able to finalize the bill.
Please keep reading for step-by-step instructions for verifying entries (or turning this feature off to prevent this from happening).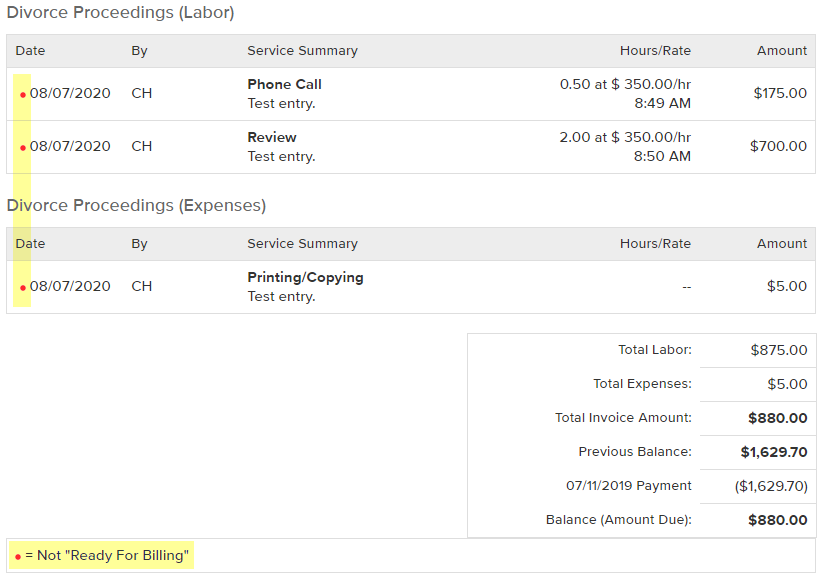 ---
HOW DO I APPROVE ENTRIES FOR BILLING?
Click on the first entry with a red dot, to open the original time entry window.
Click the blue "Ready for Billing/Next" at the bottom of the window. This will approve that entry and automatically load the next entry that's pending your approval.
Keep clicking this button until all of your entries have been reviewed/approved.
Once all red dots are gone you can "Finalize" your invoice!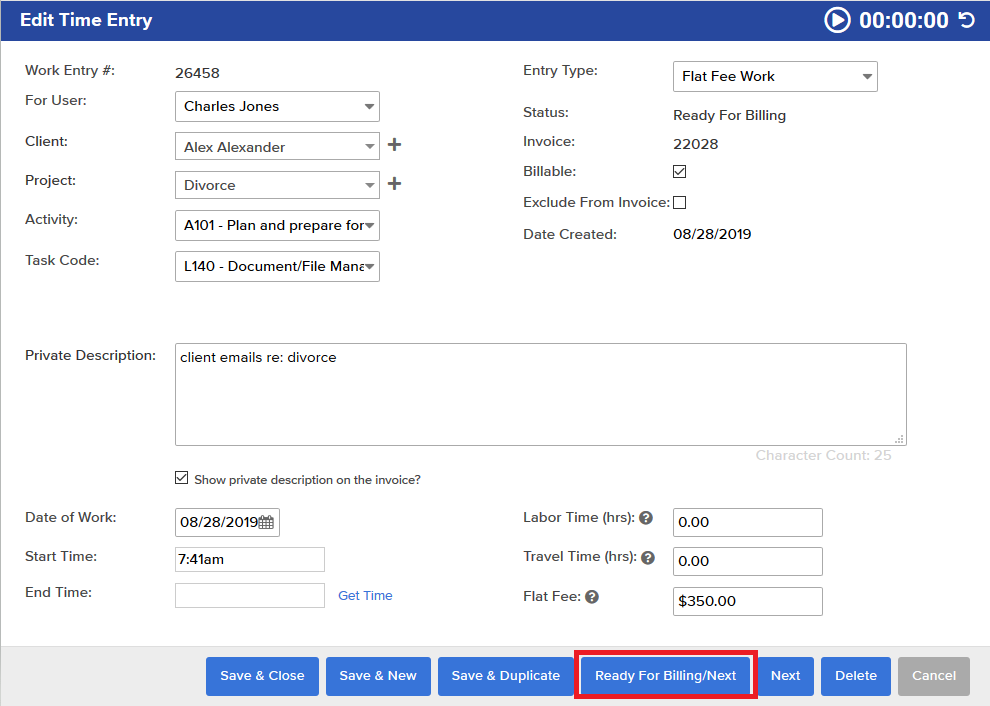 ---
CAN I TURN THIS FEATURE OFF?

If you are a System Admin (with access to System Settings), you can disable this feature by following these steps:
Click your name in the upper right hand corner of the screen.
Select "Settings" in the drop-down menu.
Click the System tab, then click the blue "Edit Settings" button at the top right.
Remove the check-mark next to "Verify Entries Before Billing" and "Verify Expenses Before Billing".
Click Save to confirm this change.
Please Note: You might still see some entries with red dots, that were created/saved during the time this feature was turned on. These entries will need to be reviewed/approved for billing still, but this will steadily start to clear out, as you work through those previous entries. Your new entries won't need approval.