Bill4Time has released the API feature that supports get/read operations from Bill4Time to other applications. The largest benefit of implementing an API to organizations is the significant decrease in internal costs by eliminating the need for employees to re-enter data that is already captured by Bill4Time. Simply put, this interface allows programmers to develop applications that communicate with an existing application or service to automate the flow of data and manual data entry.
- For Documentation and Instructions Click Here! -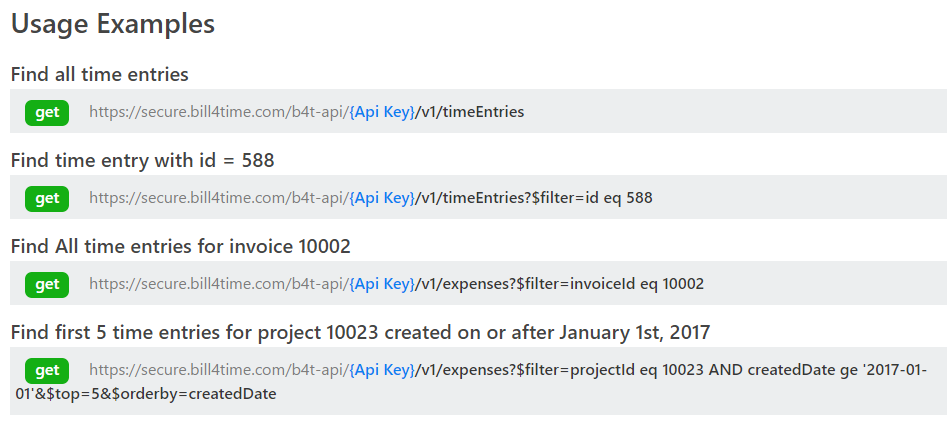 We will be continually expanding the API's capabilities in the future and please do not hesitate to send us your feedback! For any questions or concerns, please contact our Technical Support Team (Support@Bill4Time.com) for further assistance.