Bill4Time is excited to share the release of our statements redesign. Please note the images in this article are subject to change once the feature is released.
---
Statements Tab
Statements will now have their own "home" with a tab on the top banner. From here you will be able to see previous statements and create new statements.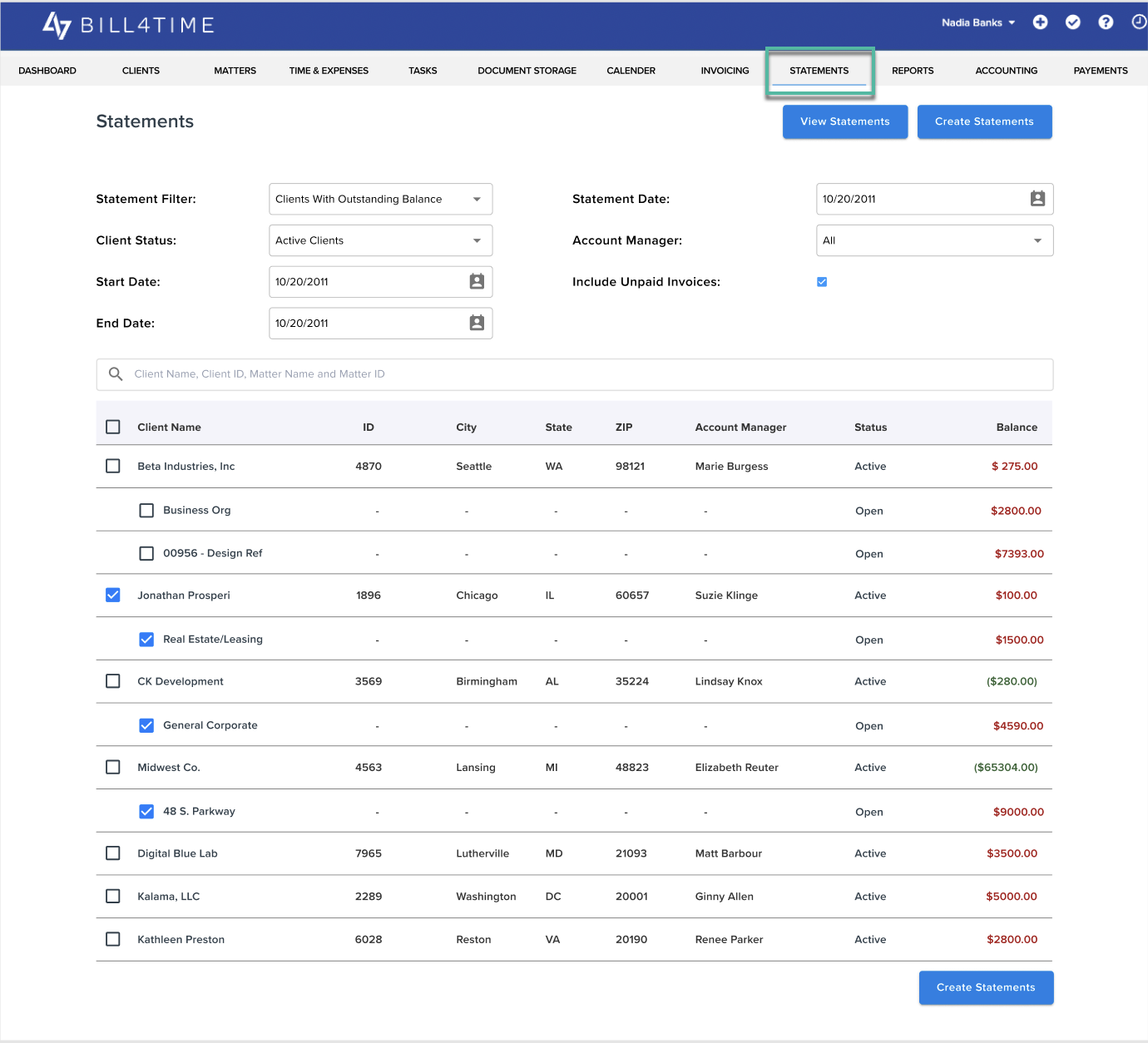 ---
Recent Statements
Recent statements default to the statements created in the last 30 days, however setting your filters will provide you with the desired results. From here you can also email the statement as a PDF or via email link, for more directions on how, click here.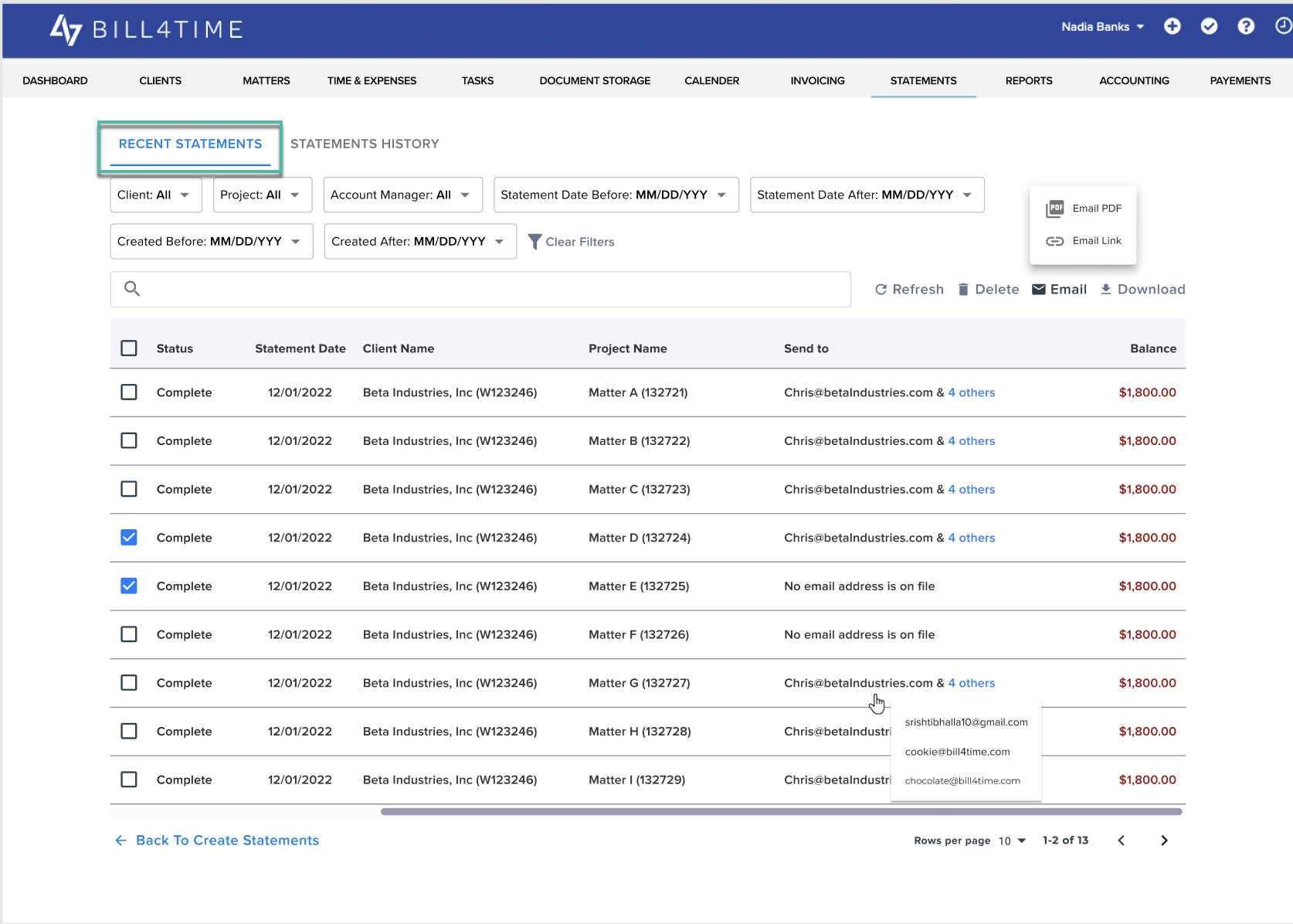 ---
Statements History
Statement History provides the history of all previously created statements.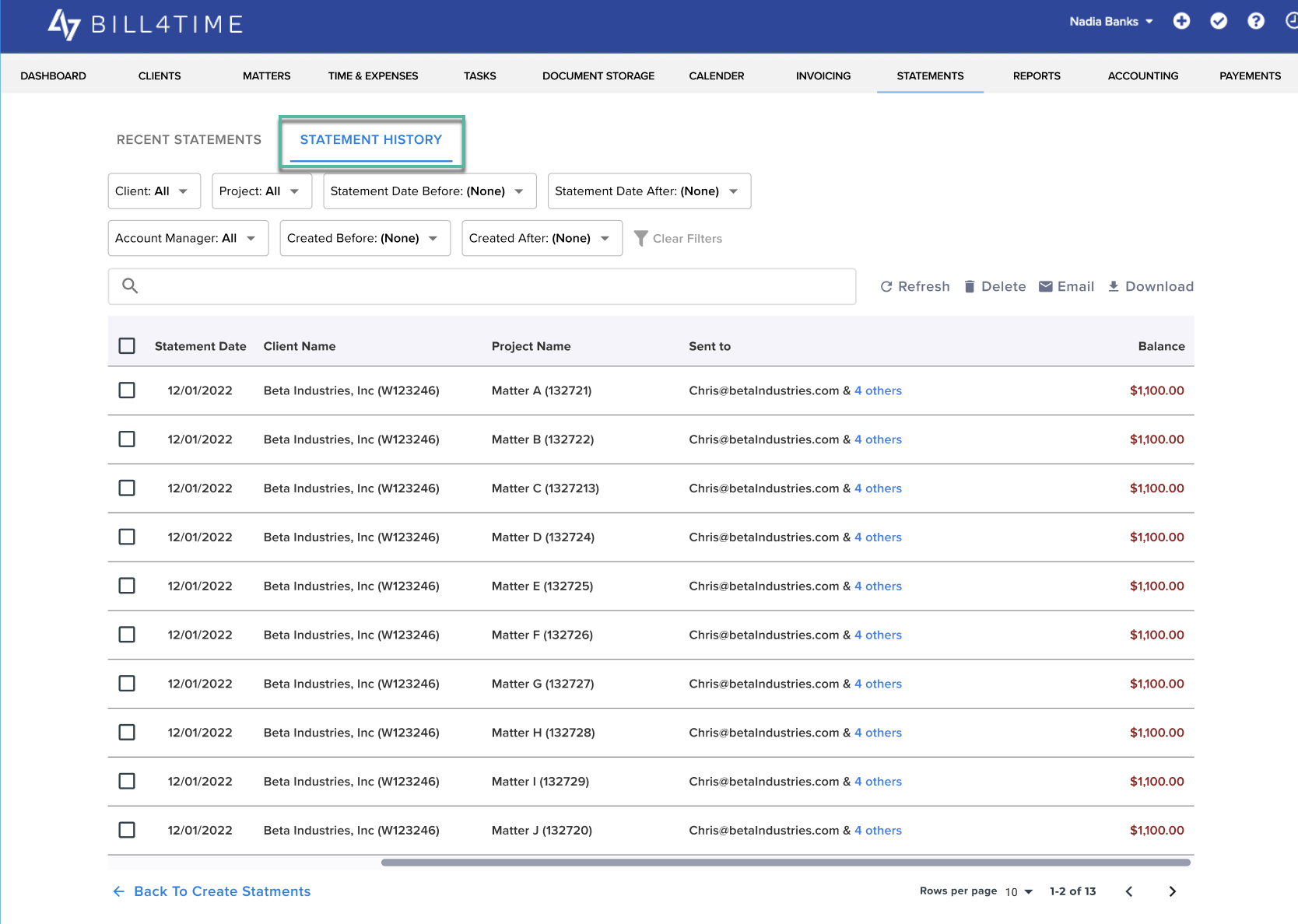 ---
Preview Statements
Each statement can be opened and previewed from both the recent statements and the statement's history tabs.