Utilizing the Invoice Past Due Watermark is a two-step process. You will need to update the invoice template setting first. Please note: when you change an invoice template, all invoices (past and future) will be affected. Then update the terms on the Invoice Details tab on the invoice.
Step 1
Top right, click your name and select Settings.
Click on the Invoice Setup
Click the clipboard icon for the desired template.
Check the box for "Display 'Past Due' When Invoice is Overdue (calculated from terms)".
Click the Save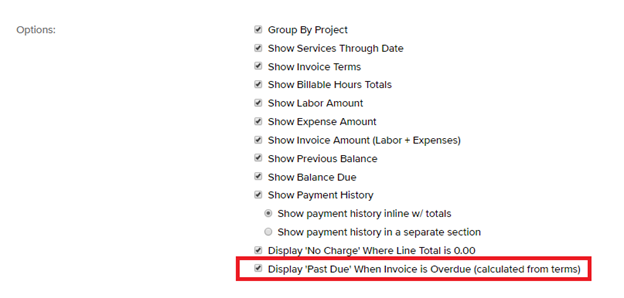 Step 2
Update the terms on the Invoice Level to complete the setup.