The Track Client Locations feature allows you to track your clients various locations. This feature is most useful if a Client has multiple offices or residences that they wish to meet at. This data can then be captured via your time entries and then reported on by using the Time Entry Report. In the report you can filter by Client and then Location.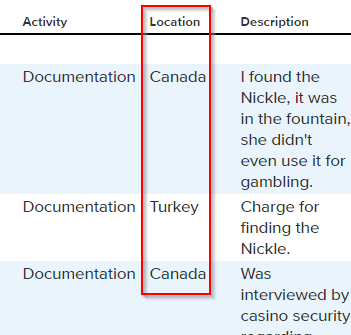 To Enable this Feature:
Have the Admin click on their name on the upper blue bar and select Settings from the drop-down
Go to the System tab
Click the blue Edit Settings button
Check the box next to Track Client Locations
Click the blue Save button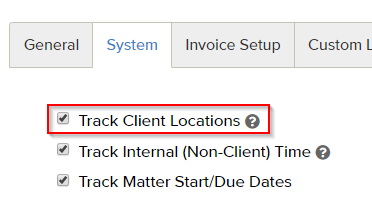 Once this feature has been selected, you will see a Locations tab on each Client page. A Location may be added by pressing the blue Add Location button. The only required field is the Name: field. This can be anything, though most often used are the name of the City, State, Office, etc.

To use Client Location in Time Entries:
Click the blue Add Time button
Enter in standard information (the Matter, Activity, Description, etc.)
Check the box next to Onsite:
Select the desired location from the drop-down box that appears
Click the blue Save button