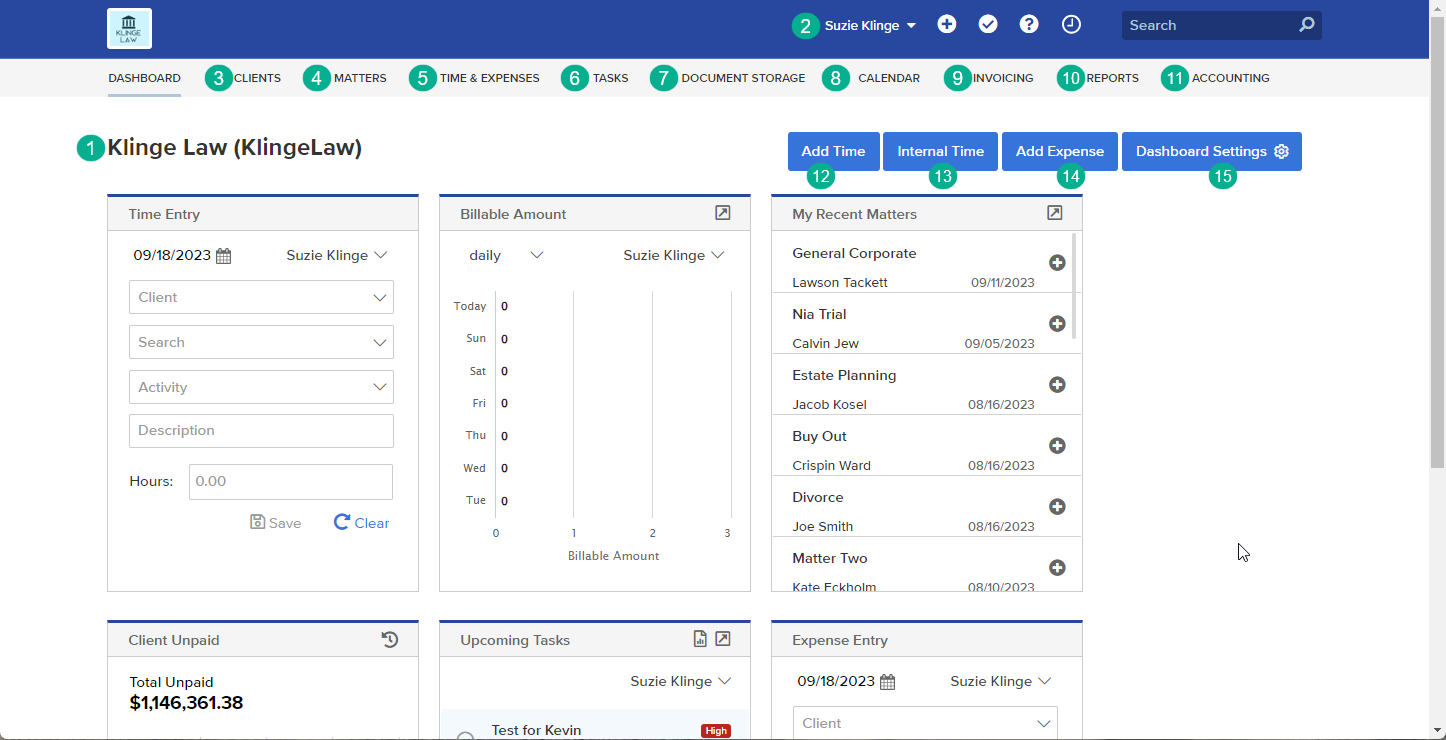 Company Name and COID in parentheses. Your COID is your company/firm's unique sign-in and identifier when reaching out to support with questions.

Click your name at the top to bring down your options to view My Profile, Users, Settings, Subscription, and Log Out. If some of these options are unavailable, that means you do not have access to that area of the program.  

Clients: Access to all client-related functions, such as creating, editing, and searching for clients. You also have access to manage your contacts. 

Projects: Access to all project-related functions, such as creating, editing, and searching for projects. Note: While we are referring to "Projects," you may rename this term to better suit your company, such as Matter, Case, etc. For the purpose of this document, we will continue to use "Project"

Time/Expenses: Access to time entry/expense screens, and basic time reporting for your activity. 
Tasks: Bill4Time's Tasks and Workflow templates feature is designed to make keeping track of your top priorities simple and straightforward. **Workflows are a legal pro and enterprise feature.

Document Storage:  Enables your firm to access, organize, and manage your documents and files.

Calendar: Easily convert your calendar events to time entries.  We currently offer Google Calendar integration. 

Invoicing: For creating, viewing, and searching for invoices. 

Reports: Access to many different reports to pull data such as a summary of time billed to AR aging. 

Accounting: For viewing all client balances, posting payments, and making balance adjustments.

Add Time: Add a new time entry.

Add Internal Time: If turned on in your Settings, allows you to add non-client, non-billable time for the user signed in

Add Expense: Add a new expense entry.

Dashboard Settings: From here you can add and remove dashboard cards.  You can also add multiples of the same card if you are a system admin and would like to watch others' data.
---
Dashboard Cards


Users, based on their permissions can add and move dashboard cards to the dashboard.  These cards can be rearranged by clicking and dragging each card.  See the clips below.
Add or Remove Cards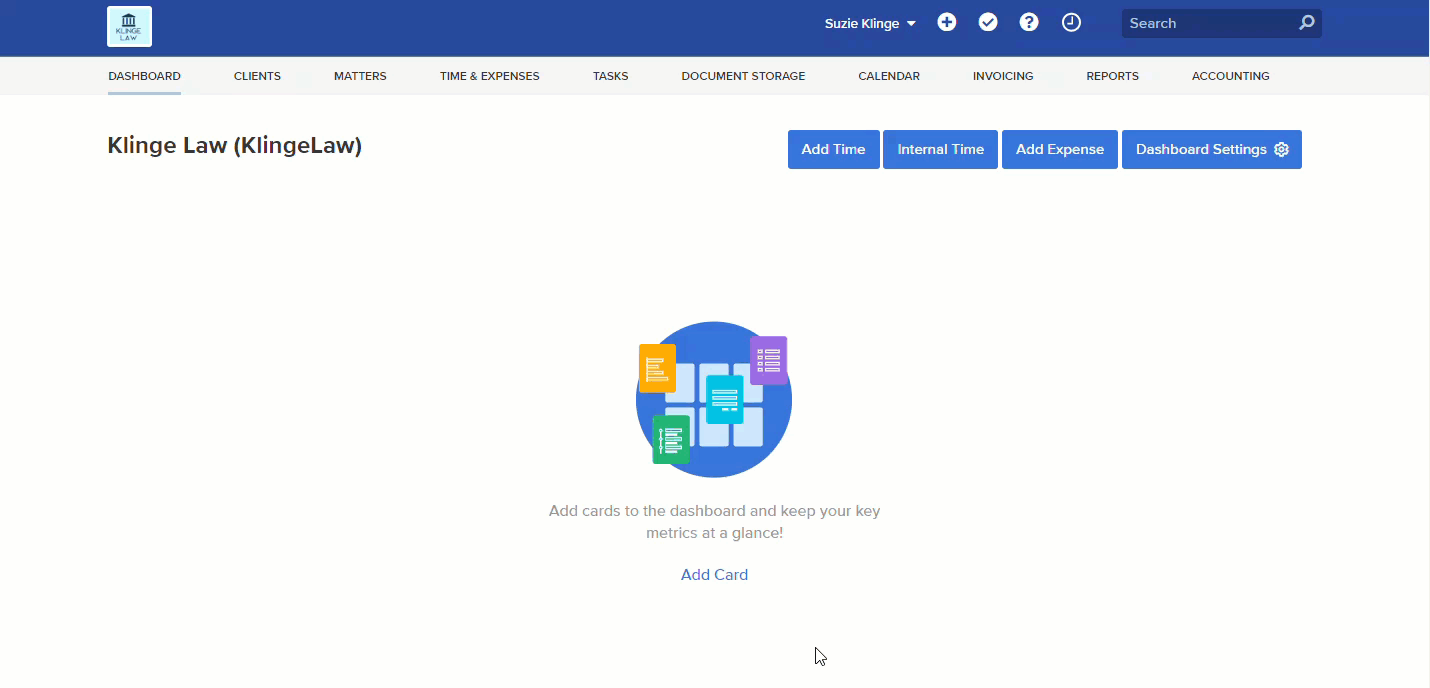 Rearrange Cards